Point 1
Nightclubs, all the info you need!

Information on nightclubs in Japan and abroad is also updated as needed. Basic information such as opening hours and admission prices are also available, as well as discount information.
Point 2
Various tickets can be purchased for nightclubs, festivals, events, etc.

Payment can be made in cash (online pre-payment only available for some events) or by various payment methods including major brands such as VISA, MASTER, and JCB, as well as Apple Pay, PauPal, and WebMoney.
Point 3
You can enjoy LIVE streaming of popular artists.

Check it out, there's a spot available!
SPECIAL
About Paid Membership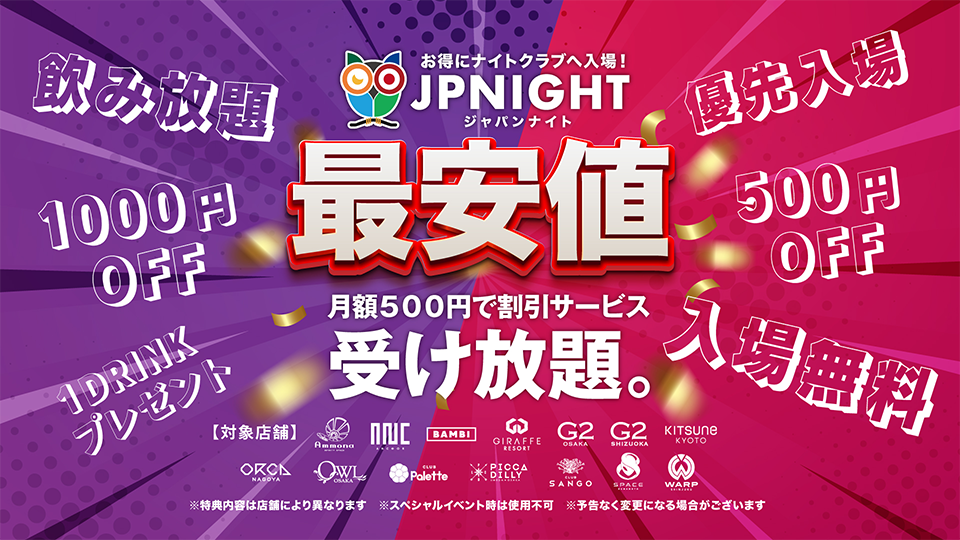 Entertainment Information Platform Dedicated to Night Time in Japan The JPNight platform combines functions such as "Store Information Search", "Ticket Ticket Sales", "Discount Information", and "Live Streaming" to provide information on night time in Japan to consumers in Japan and abroad. It is the only comprehensive platform application in Japan focused on nighttime information.
LICENSE
Official License Recognition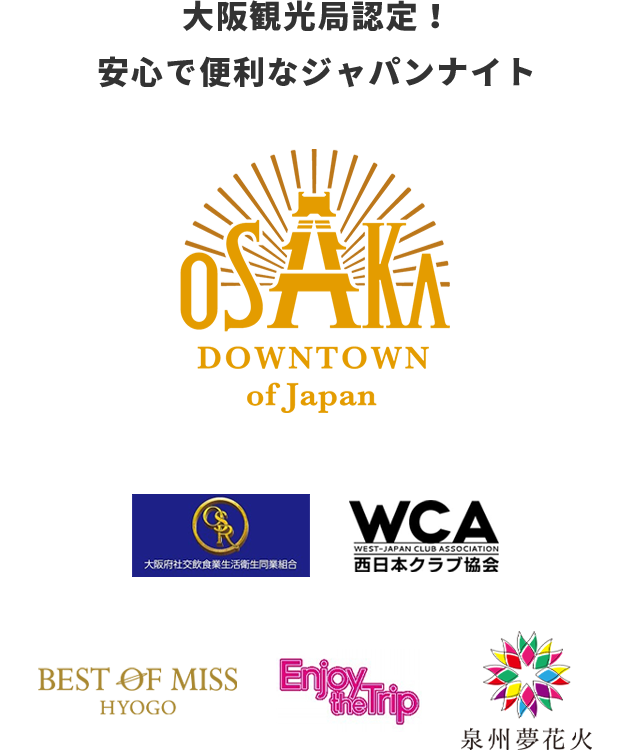 A
A variety of services are available free of charge.
Q
What is the payment method?
A
You can choose from a variety of payment methods, including credit card and Webmoney convenience store recharges.
Q
Is the live streaming free?
A
Basically, many of the programs are free, and special paid programs are broadcast periodically. For more information, please visit JP Night's Twitter and Instagram!